July 12, 2015
Originally posted on 7-10-15 at Lexxperience.com.

I love Xander Bennett. I can't help it. He finally unfollowed me, guess I'm just too weird. I think Lexx fans get that a lot. We're the fringe kids not quite in the 'adorable' and 'cute' eccentricities.

Let's find out how this crazy cannibal from the Cluster winds up becoming Pope. Here, quickie review before I start, subscribe to mobiusbelmont for lots more awesome.

First set of screen snips click back to sources at LexxPix.

Genevieve G. Rota is a real estate agent who 'woke up one day' on the little blue planet, along with all the other souls who inhabited Fire and Water before the Lexx blew them up. (s4ep4 Stan Down) We find out, along with Isambard Prince, who is watching the news, that the Sacred College of Cardinals chose a new Pope, and in a surprise break from tradition, they made a real estate agent from Miami the new Holy Father.

When she finds out she was chosen during a closed door session that used the only bit of newspaper in the room to break the deadlock (her name in the real estate section having a nice Catholic ring to it), Genevieve rips her sign up during an ecstatic dance of joy, laughing that she's now the Father, then rapping about kissing her ring.

As per my part 3 post, please note when you next watch this episode that Prince didn't seem at all pleased with this news. It actually seems like he ignores it by switching the channel back to Stanley Tweedle being held prisoner, but if you think about the previous rivalry between Prince and Queen on Fire, you know it's serious panic time when he finds out a few seconds later that the President collaborated with Stanley behind his back, and now Giggy is suddenly a loose canon as the most powerful person in the world. The first time I watched season four I didn't catch the dynamic, but the race is on now, and the competition over the key to the Lexx will become fierce, once again. Prince must get Stanley and the President back under his thumb before the Pope does. And that's all I'm going to say, you either get the power rivalry problem or you don't. It's not an accident that Prince tells the President he's in Miami, knowing that the chain reaction will be to have the Lexx blow up Miami where Genevieve was just on live television.

The next time we see Pope Genevieve is in s4ep20 Apocalexx Now. By this time, most viewers are so dizzy and confused by the bawdy vaudeville style storyline (I loved it) that it's difficult to see what's really going on. Don't stop at President Priest (his name is literally State Church, if you think about it) misunderstanding Japaneseland, or the First Lady, who is wearing an American flag bikini, being waved aside by a gender swapped Pope. Look at the power structure that is setting up right before everything goes haywire. Where is Prince? Where is Stanley? Where is the key to the Lexx?

If I may, seasons three and four are one big long chess game that is finally played between Kai and Prince on a real chess board just before the end, and the goal is to capture the power and gain the Lexx. Bunny was brought in to get the key from Stanley (she failed more than once) and help Prince control Priest. Lyekka and 790 are wild cards. Pope Genevieve is too egocentric to notice the bigger game, as usual. Prince is pulling strings like crazy trying to maintain some kind of control. It's up to Xev and Kai to get it all straightened out. (Battle of Five Armies, lol- Lyekka's carrots, Pope's assassins, Prince's ATF organization, the Lexx crew helping Dr. Longbore, and 790 holding down the biggest weapon of mass destruction in two universes.)

The following screen snips are from The Pic Bug and will click back to her site.

I love that Pope Genevieve is taller than President Priest. She's very intimidating.

And bossy. And mean.

Interesting power partnership. This can't end well. Where is Prince, anyway?

Oopsie, the most powerful person on earth just caught the guy who has the key to the Lexx.

She's aiming for the gas canister above Stanley. Note the lit candles below him.

Missed killing Stanley by that much, lol. Prince would be having heart attacks if he saw this.

Her end was so apropos. If you don't remember because you haven't watched in so long, it's high time you rewatched.

Pope Genevieve G. Rota was played by the prolific Ellen Dubin. Follow her on twitter and like her facebook page to keep up with real time projects and interviews.

Giggerota/Queen/Pope has been a worldwide character discussion for years, as evidenced in -> this collection of links <- on the discussion of Giggerota, including books about fictional popes and scifi characters.

Giggerota is also discussed and enjoyed in more length at-
Sadgeezer
Lexxverse
Project Gutenberg
this book
"Ambiguously Human" in TV Tropes fave
Lexx wikia wiki
Lexxplorations
Norajean.com
Wolvie's Lexx Lair
PinkyStuff
Tumblr
YouTube

The Lexx series is distributed worldwide by Echo Bridge Entertainment and can be purchased for viewing through a variety of online streaming and retail outlets such as Amazon, Google Play, and Target. It came through Hulu and Netflix for awhile, so keep your eyes peeled.

Go back to part three.
Please go to
Lexxperience.com
for updates. This site is not yet EU cookie compliant and being blocked in some countries outside the U.S.
LEXX 20th Anniversary- 2016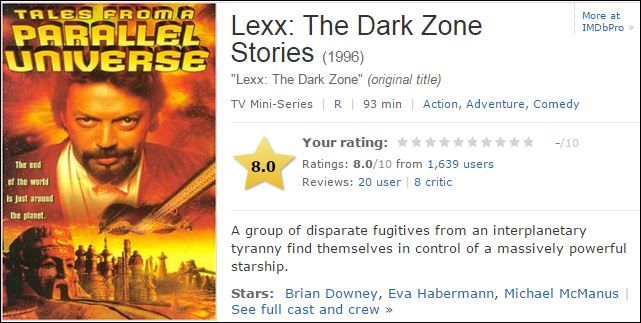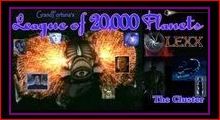 XANGA IS BACK - a public thank you to the Xanga Team.

Lexxperience.com supports mobile viewing until Xanga gets that going again. (It's back on my Android now when I turn it sideways.)
Lexxperience is also on Facebook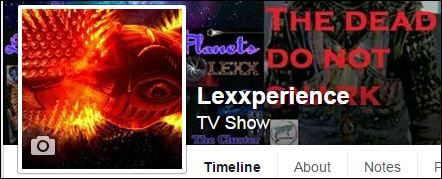 Public sharing page for Lexx fans.
Open discussion in the Lexxperience group on Facebook if you'd like to interact with me and other fans about what I'm writing about Lexx.
SAVE LEXX <-- what's happening with this blog.
I will NEVER ask for or accept donations to keep this site going. Ever.
Laptop screencaps used in not for profit blog episode and character reviews and film study at grandfortuna.xanga.com and lexxperience.blogspot.com Copyright Disclaimer Under Section 107 of the Copyright Act 1976, allowance is made for "fair use" for purposes such as criticism, comment, news reporting, teaching, scholarship, and research. Fair use is a use permitted by copyright statute that might otherwise be infringing. Non-profit, educational or personal use tips the balance in favor of fair use."
My screencaps are hosted at LexxPix. You are welcome to use my bandwidth to share these pix to other sites.
Join registered hashtags #Lexxperience, #Lexx, and mashtag #MerLexxian for real time twitter feed, photos, and videos.
Public hashtag #pblexxpix goes to a shared album in my photobucket. Anything on twitter, instagram, and photobucket labeled with this hashtag will automatically appear in this album as well. You are welcome to use my bandwidth to share these pix to other sites.
Lexx fans have permission to translate and copy my material to other fan sites and hotlink images from this blog.
Subscribe in a reader
Subscribe to GrandFortuna by Email

My first tracker was installed in 2004 and broke several times before moving to a new server, which lost a few months of stats, and then Xanga moved to new servers and I lost more stats for more months before the page came back up, so I've lost a total of about two years' worth of stats. The second was installed 2-22-14 and is considered very conservative by business owners who use analytics, which itself is very conservative, estimates being that roughly one third to one half of hits by real live people aren't even counted, most likely due to javascript discrepancies. Actual hits on several posts here are in the thousands now, and the Lexx Index in the ten thousands. I've got pingbacks turned off, so spam isn't counted at all within the Xanga internal tracker, and most direct post hits can be correlated to my real time linking activity on twitter and other social media. When I did Google Analytics beta testing I got to see how search engine performance compares to tracking. I believe live feed linking sources to various social medias are key to a future where search engines are more about performance than cataloging, which has been confirmed to me by coders who create bot algorithms as I was beta testing paper.li. I've fought hard through redundant age-old stacks to make my way to the google front lines again, so my Lexx work shows up faster on Chrome searches now. This has been a really interesting ride. At any rate, my point is, I can still go back 6 years on my original tracker and I can still see that in 2013 just before the last big blog server move, I was getting traffic like this (and since then, the tracker may have been abandoned, we can't tell). Click the thumbnail to see full size.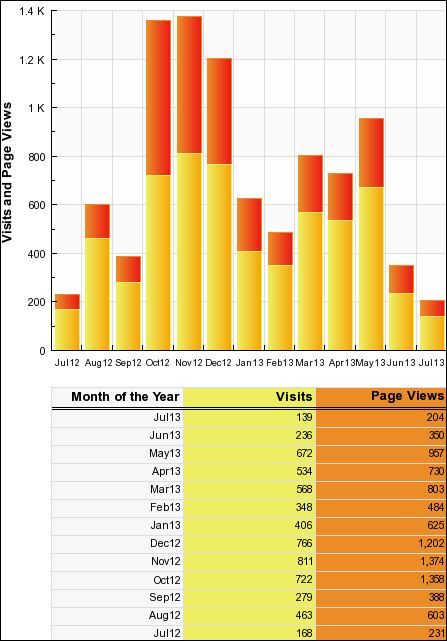 My original tracker also still lets me see the latest 500 visitors on a map. I once counted over 80 countries among the total visits. You guys are not alone. Click the map to see it better.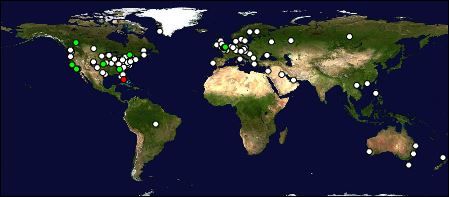 Besides Lexx, the most common search phrases that bring new visitors here are variations on 'huge spaceship'. The most seen post from a phrase search is How Big is the Lexx? My biggest Lexx referrer is Lexx Domain. Most of page views per person count comes from the Lexx tag on Tumblr. Visitors who stay the longest come through URLOpener and are pinged through the Google translator server in Mountain View, CA.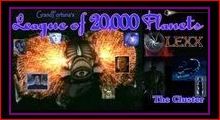 Lexxperience

Google+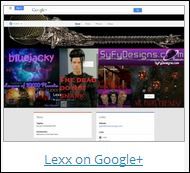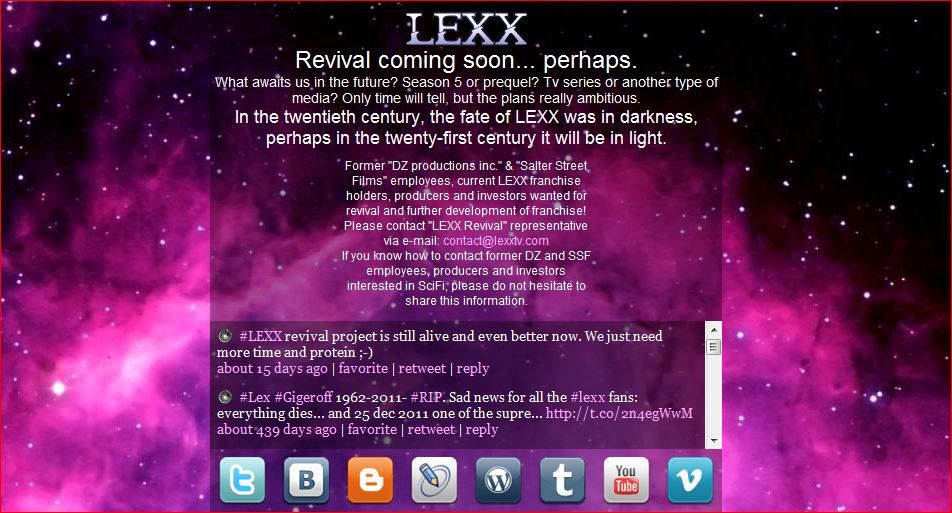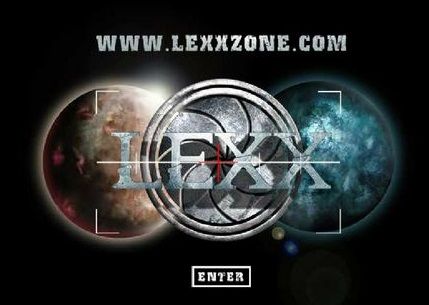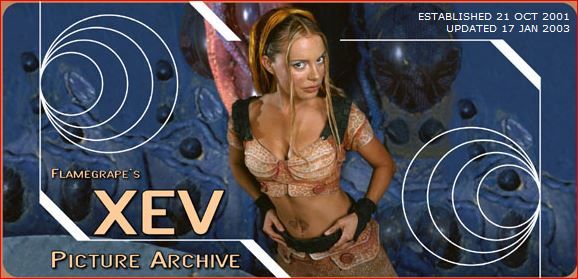 Categories
Everything I have in this blog
Calendar