So this happened.

Click this pic to follow Echo Bridge Entertainment on twitter.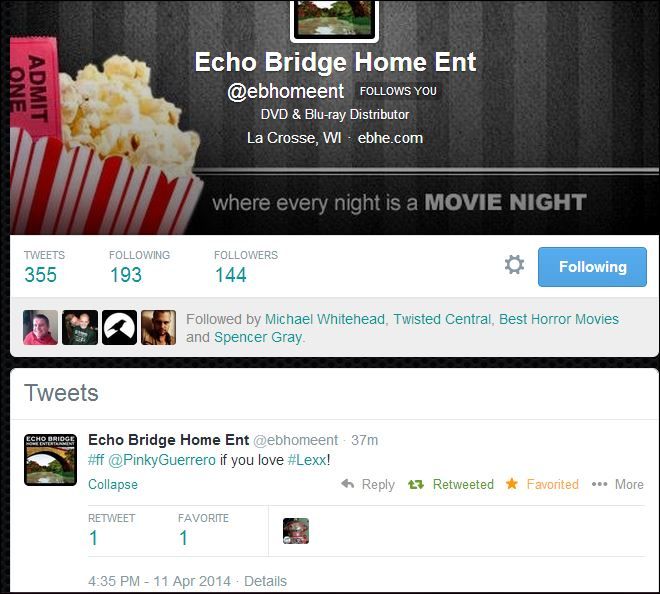 Echo Bridge Entertainment has licensed distribution over Lexx. Online screening is available through a logged in account.
Lexx is also available for purchase through itunes, amazon, Inet Video, Google shopping search, Target, Yidio, tv.com, Play.com, Best Buy, and probably much more, now that it's widely available again at lower prices than it used to be.
Get Lexxperienced.