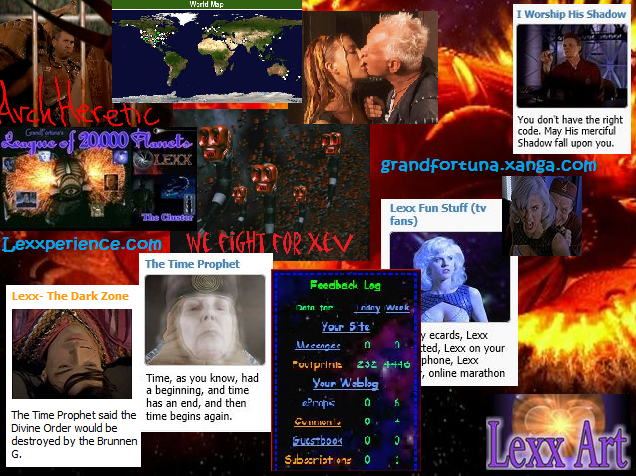 This Lexx blog still gets daily world traffic despite me allowing it to go dormant while I work on other projects and use an alt blog, G+, and a facebook page and group to pick up the slack because it's easier right now. I use two paid trackers and still rub my eyes when I see visitor stats here outranking hits elsewhere.
GrandFortuna's League of 20,000 Planets became an icon in the Lexx fandom before I ever knew what I was doing. Thanks to a few good friends and some interesting fan interactions, this blog has been watched nonstop for more than ten years, even when I had it set to private, and even when I deleted all the original content. I am so, so sorry I did that. Deep thanks to the fans who still have some of my original stuff salvaged on their own fansites.
Xanga has been the most outstanding and gracious blog host EVER. I've had lots of blogs with lots of hosts, and I'm elated that THIS XANGA ADDRESS still continues to be a strong icon for Lexx fandom.