This is a problem.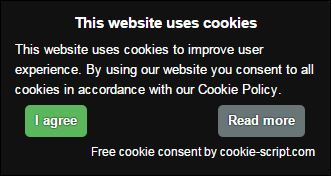 The problem is multifaceted, the main one being that I can't get into my own code on xanga like I can on blogger and tumblr, and xanga has not yet constructed a wordpress style widget that I can use.
Anyone can make their own cookie code. However, wordpress style widgets are notorious for shredding script code, and xanga won't allow java in any form.
I've been watching traffic drop off as the EU cookie compliance law has gone into affect, and I've clearly lost about 3/4 of my regular traffic here now. Most of the big stuff has already moved to Lexxperience.com, and I'll continue my Lexx blogging there.
If anything changes and I can insert the cookie code in future, and especially if xanga revives a bit more, I'll be coming back here. In the meantime, please see Lexxperience.com for updates.