Hi, guys, sorry for stalling out here, super busy growing the League of 20,000! (and other non-Lexx-related things). I've started backing up the posts in this fan blog to Lexxperience on blogger, mostly for mobile viewing while this blog is still in transition on new servers which I talk about in Save Lexx, but also because blogger directly posts over to my Google+ Lexx page.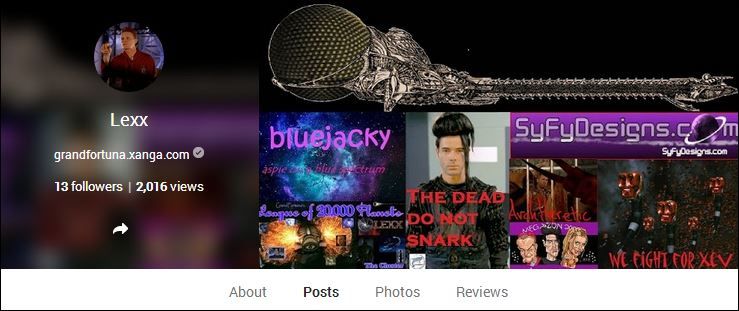 Some of you might remember back in the old days when I had some awesome menu graphics and the Lexx flying right across the page. A few of you might remember how excited I got after I opened this site back up and got mobile viewing. Then last year on September 1st Xanga temporarily (several weeks) shut down to migrate to new servers, obliterating all the codework I'd manually crafted and setting up shop with an all new wordpress editor. Don't get me wrong, I'm thrilled they didn't dump all the blogs and walk away.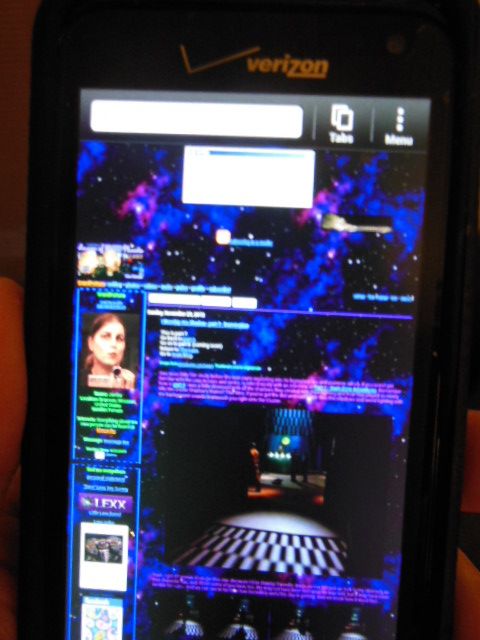 Pros- This fan blog now resides with an elite host that no longer takes new members, and existing users now pay to keep using. This means no ads (which I have paid for since 2005, actually), and access to wordpress help and perks.
Cons- No guaranteed mobile viewing for an indeterminate amount of time, the loss of certain script allowances, and the possibility that this blog might still disappear, depending on what happens with the Xanga Team.
As long as Xanga continues hosting, I will keep this original blog in place. In the meantime, if want mobile viewing, check out Lexxperience! Here is the mobile scan for the other site.