THIS is what one guy was selling in ice cream last year a few towns over.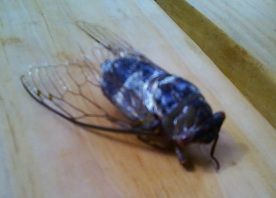 Sparky's cicada ice cream run ends before it began - Columbia Missourian
They're pretty big.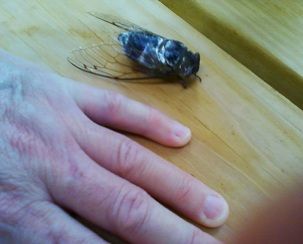 So Scott took that one to the chicken pen, and of course they got all excited, but the first hen that grabbed and ran with it got the shock of her life when it suddenly started vibrating real hard, and she dropped it.
The rest of them finally killed it.