Life gets a little sucky sometimes, and that's when it's good to have a friend. This is Marcel. He thinks he's looking cool and nonchalant.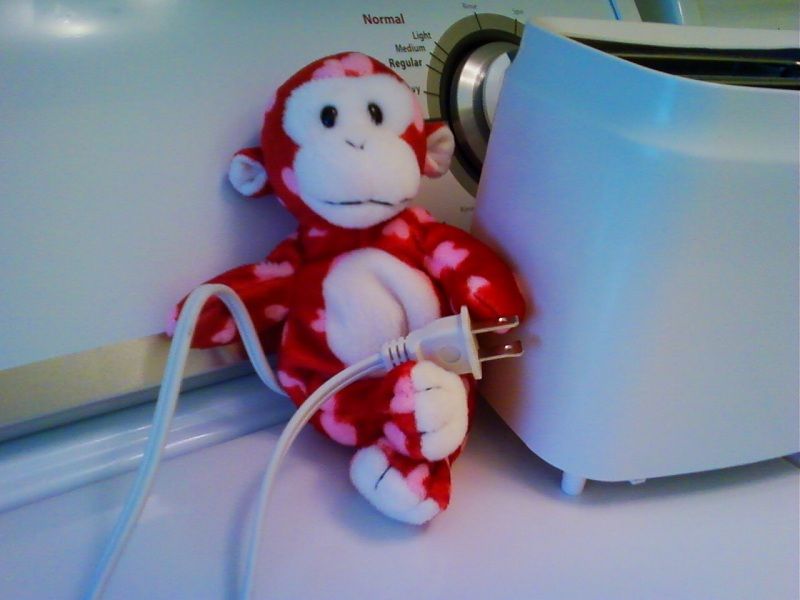 I had to see my dr today for follow up after urgent care this weekend. There was mention of possible MRI, and since my claustrophobia is more ridiculous than Scott's fear of needles, Marcel didn't have to bribe me to let him go with. Marcel ~luvs~ MRIs.
So I'm looking at that and going Isthatreallyhowmyhairlooks?!?, so I took another one just to make sure. Guess it's ok. I'm not keen on it right now, but I'm too allergic to hair care products to waste my time bemoaning anything.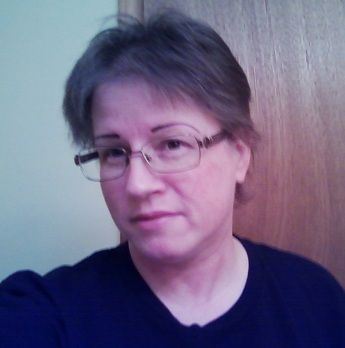 So Marcel got into the car and immediately took over.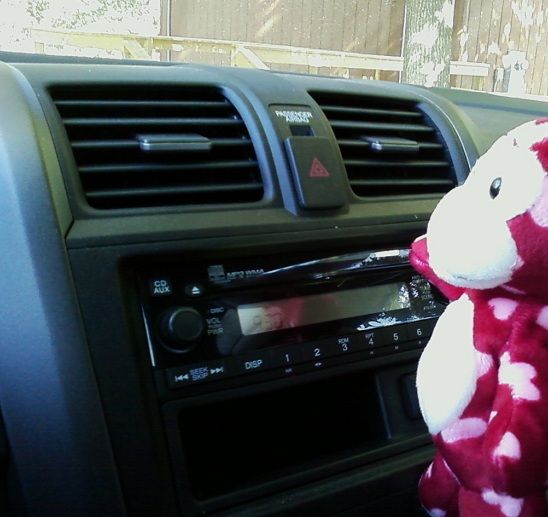 We both like this song.
The thing about Marcel is that he and I both know we're not crazy, but other people don't know that. I can only imagine what the other person in the elevator thought when Marcel pushed the button.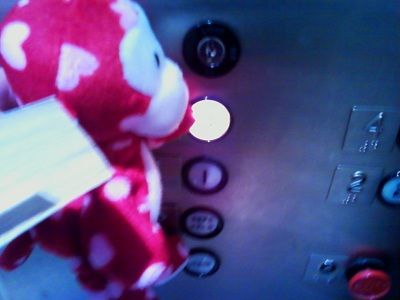 We took a library book to read in the waiting room,
Carpe Jugulum
. Marcel thinks Terry Pratchett is the bomb. The old ladies around us thought Marcel was precious. He behaved well and quietly minded his manners.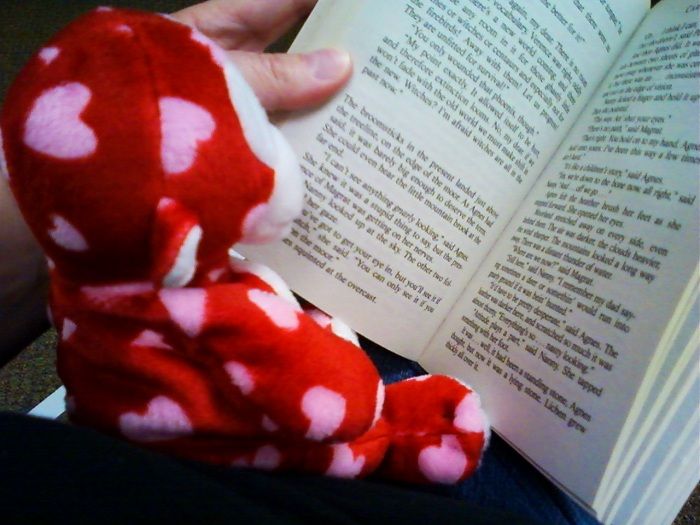 I didn't get sent to have an MRI after all, which kinda bummed Marcel out, so he asked to drive home and I wouldn't let him.
A long time ago I started enjoying one of several violent spinal injuries called an
Internal Disc Disruption
. Four different times it has flared up enough to make walking nearly impossible (longest was 3 months), and the last two times it has nearly shut down my bladder. What feels like the worst UTI ever is really just a very inflamed nerve in my spine. Everything's fine otherwise.
I'm allergic to so many kinds of meds that I can barely treat for pain at all. Marcel helps me out a
lot
when I can't take driving and sitting in hard chairs and keeping a nice face on in public. I'm sure other people think I'm nuts, but it really does work to have a funny little distraction. I'm pretty good with pain because I've had so much practice.
Marcel has his own
pinterest board
. He keeps telling me one of these days he's going to catch one of the chickens and ride it around the yard, but I won't let him.
So anyway, back to physical therapy, core strength training, chiropractor, and ice packs. I wrote down what happened to me, and a guy that read it gave me the thumbs up. He likes the way I write.