Before I get back into the movie, here are a few screen caps going back over the sheer monstrosity of size that the Cluster is. The three most noticeable structures are the Lexx toward the upper back of this pic, Cobalt Stadium on the right, and the docking port on the left.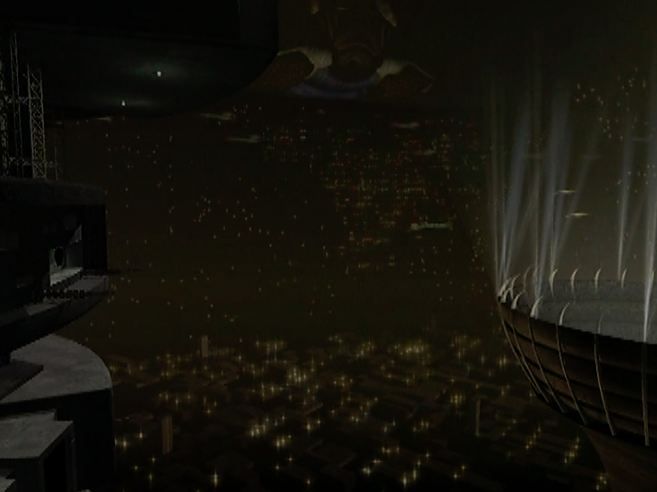 The flight path for the prisoner transports goes right over the stadium, which gets highlighted on big screens inside the stadium. This is cryptic foreshadowing for what comes later.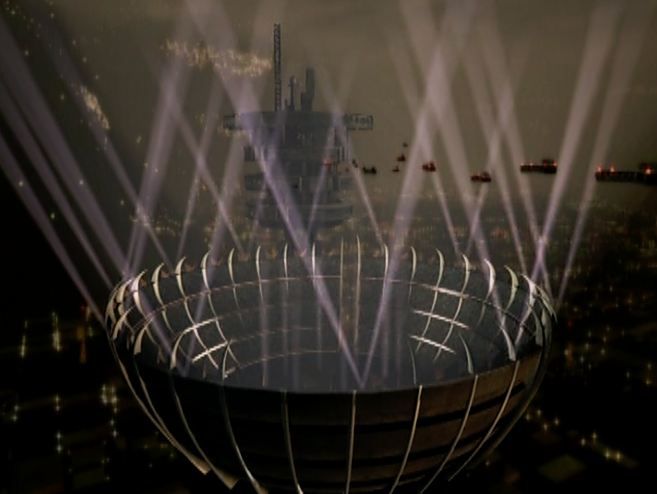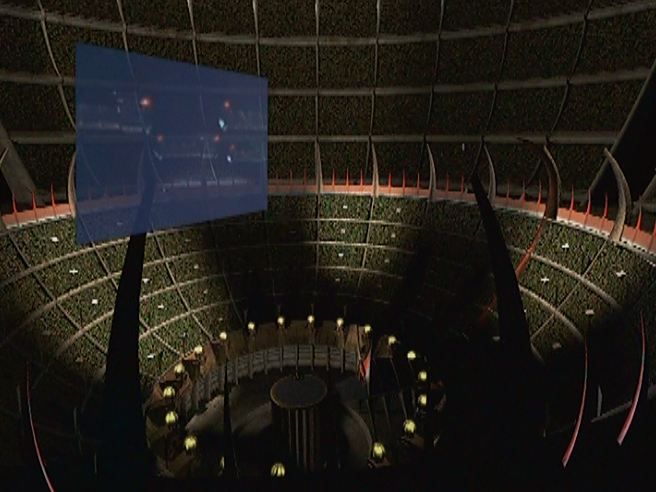 You might not notice at first how very huge the docking port is. My first impression is how tall the structure is, but once this particular transport enters into docking bay 511, you see it travels a long way in, I'd guesstimate at least half a mile, which would put it deep inside the building, and remember later just how much stuff goes on inside this building. In the second pic, the prisoner transport is obviously kind of small looking once inside, but it has just flown past us in the third pic, and you get the feeling that place is even huger than that, on a scale of ginormous. This is grand central for space docking on the Cluster.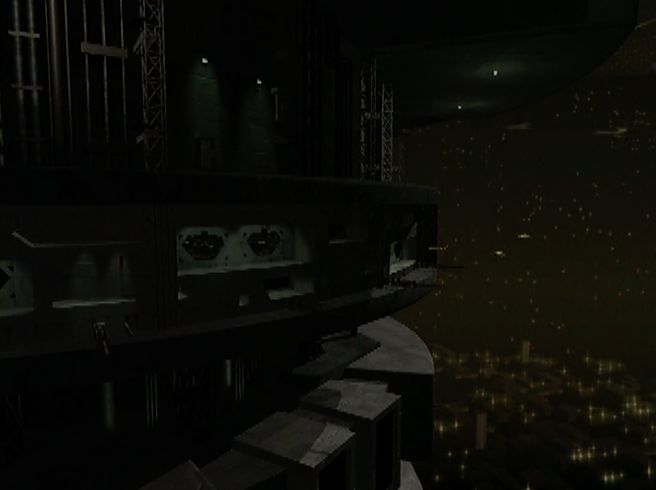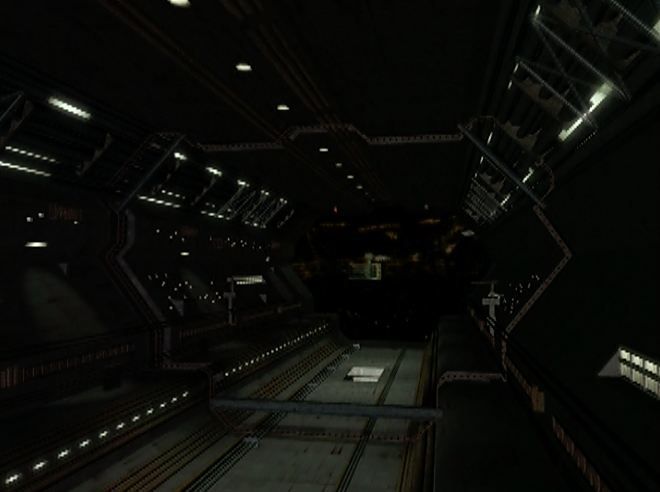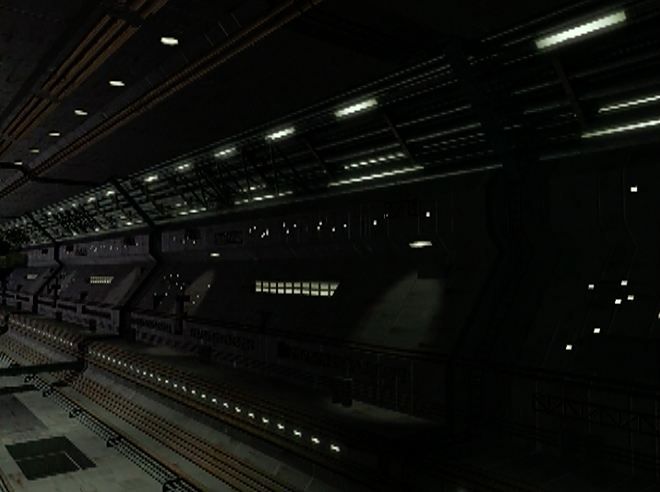 I will be hosting all my screen caps on a public page going forward, and as always, all my Lexx pix are available for your personal use. Feel free to direct link to other sites if you'd like, and I really don't care about getting credit. *Anyone* can get screencaps, it's just a matter of taking the time, and my bandwidth is already paid for regardless, so it's no big deal if you use it.